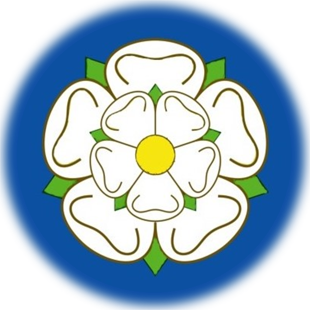 >
Yorkshire
A great place to start!
A big Yorkshire welcome to our expanding guide to the most scenically diverse region of the UK with Britain's favourite city at its heart.

Scroll down this page to get up to date with what is going on in Yorkshire and some of the newest additions to Yorkshire.guide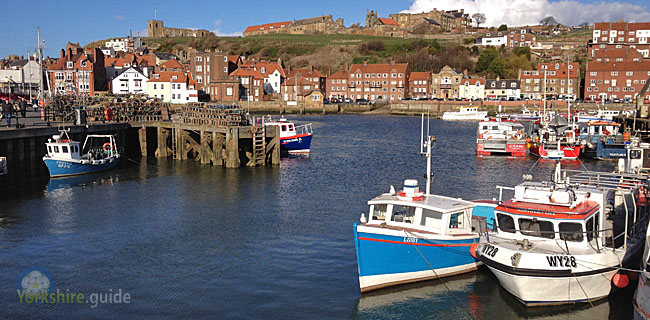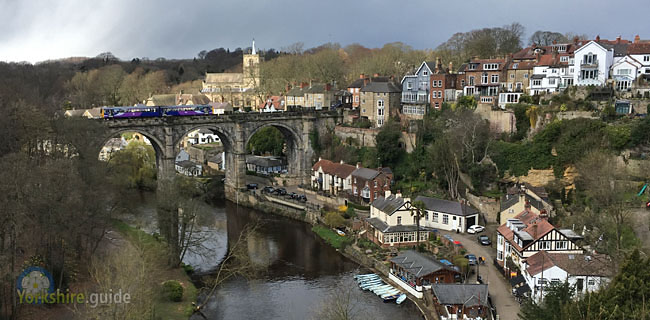 If you're new to Yorkshire see what it has to offer on our Introduction page.

---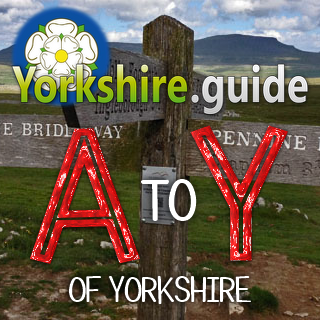 We have now added more than 1,000 places to our A to Y Gazetteer of Yorkshire. We've listed the cities and towns and now many of the villages, with links to pages providing more information or to pinpoint villages on our unique Yorkshire map.

---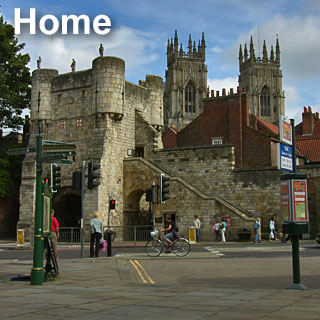 The Home button links you to the many other sections of Yorkshire.guide

---

And below, some of our newest items about Yorkshire issues and events in more detail .......

---
Racing at Doncaster and Ripon
'Yorkshire's Garden Racecourse' at Ripon Doncaster racecourse Town Moor is still not open for spectator support as Government restrictions keep racing behind closed doors at Doncaster in South Yorkshire this Friday and Saturday (April 23-24).

There are seven races for TV viewers on Friday from 1.05pm to 4.30pm and eight races on Saturday from 4.10pm to 8.00pm.

'Yorkshire's Garden Racecourse' at Ripon in North Yorkshire has also not been able to sell tickets due to the Coronavirus restrictions but stages seven televised races on Saturday afternoon (April 24) between 2.05pm and 5.35pm.



Doncaster

Ripon



Snooker World Championship puts fans into Crucible
The Crucible, Sheffield, has been World Snooker Championship venue since 1977 While the region's fresh-air and space sporting events have to continue without a crowd at present, the Government's Event Research Programme is allowing crowds to watch indoor snooker in The Crucible in Sheffield, South Yorkshire.

The World Snooker Championship sees more than two weeks of action over the green baize from Saturday April 17 to Monday May 3.

The Crucible has been the regular venue of the championships since 1977.

At last year's World Championship, tickets were sold and fans were able to watch Day 1 and then the Prime Minister unexpectedly announced a change of policy, postponing the easing of Covid-19 restrictions for watching sport. The event continued with a crowd, but a small number were allowed to attend the final two weeks later.



Sheffield



Britain's first National Park reaches 70
Sailing, Winscar Reservoir Peak District National Park Raven Stones and Greenfield Reservoir High Bradfield Back Tor at the edge of South Yorkshire Britain's first National Park, which stretches into West and South Yorkshire, celebrated the 70th anniversary of its formation last weekend.

Carl Wark and Higger Tor The Peak District National Park was designated on April 17, 1951, although the idea of National Parks had first been put forward by a Government inquiry some 20 years earlier after decades of public campaigning for a right to roam in open areas of countryside and a mass trespass on Peak District moorland.

One of the three National Parks in Yorkshire, it offers plenty of outdoor opportunities in some isolated and sometimes challenging moorland landscapes.

Find out more about the Yorkshire part of the Peak District National Park on our Peak District page.



Peak District



Yorkshire TV locations prove a winner
Otley is one of the locations in the latest series of The Syndicate Ilkley The Humber Bridge Yorkshire is in the TV spotlight again at the moment as BBC 1 drama "The Syndicate" continues its series of six episodes.

The lottery-win based drama started with the first episode on Tuesday March 30 and continues on Tuesday evenings at 9pm.

This is the fourth standalone series of "The Syndicate" and this time the action moves from Yorkshire to Monaco.

Yorkshire locations include the Humber Bridge which spans the estuary from Hessle in the East Riding, Otley, Burley in Wharfedale and Ilkley in West Yorkshire and Doncaster Sheffield Airport at Finningley in South Yorkshire. The three previous series have also been Yorkshire-based.

Find out about other TV series and films featuring Yorkshire on our Film locations page.



Film locations



Can West Yorkshire find a mayor for the huge task ahead?
Seven candidates to choose from on May 6
The election takes place on May 6 for the Mayor of West Yorkshire, the largest metropolitan county in the UK.

It's an area with three cities, more than 30 towns, well over 200 distinct villages and countless suburban districts.

At 40 miles wide and 30 miles north to south, the county covers an area 29% larger than Greater London, where the first of the directly-elected metropolitan mayoralties was created in 2000.

In these socially-distanced times, West Yorkshire is the last of England's metropolitan counties to embrace this US-style elected-mayor system, here with one mayor covering five very large metropolitan districts.

But which individual will the voters of West Yorkshire give control to on May 6. Find out more and who the seven candidates are on our West Yorkshire mayoral election page.



West Yorkshire mayoral election



Other elections across Yorkshire
May 6 is also Polling Day for various elections across Yorkshire:

• In addition to the West Yorkshire mayoral election, one-third of district councillors are put to the vote in the five large metropolitan districts of West Yorkshire -

Bradford,

Calderdale,

Kirklees,

Leeds and

Wakefield.

---
• Elections of district councillors will take place in each of the metropolitan districts of South Yorkshire -

Barnsley,
Doncaster,

Rotherham and

Sheffield.
• In
Doncaster all the district council seats are up for election and there is an additional poll for an elected Mayor of Doncaster.
• All four South Yorkshire metropolitan districts also have an election for the South Yorkshire Police and Crime Commissioner.

---
• In the City of

Hull unitary authority, one third of the council will be elected - polling postponed from last year.
• In

Hull and

East Riding (also

North Lincolnshire and North East Lincolnshire) an election takes place for the Humberside Police and Crime Commissioner.

---
• In the seven districts of North Yorkshire and in the City of

York unitary authority, the postponed-from-2020 election of North Yorkshire Police, Fire and Crime Commissioner takes place. However, other elections in North Yorkshire are postponed until 2022 (see below).

---
• In

Durham County, where the unitary authority includes part of the historic North Riding, council elections will take place together with the Police and Crime Commissioner for Durham election.
• In the

Pendle district in Yorkshire's historic borderlands, electors will vote for a new council reduced in number from 49 to 33 and also get the chance to vote in Lancashire County Council and Police and Crime Commissioner for Lancashire elections.
• In
Oldham metropolitan district there are district council elections and the Mayor of Greater Manchester election, postponed from 2020.

---
• May 6 is also the date for various parish councillor elections, council by-elections and planning referenda in some parts of the region.

Democracy postponed
The government is planning yet another change to local government in Yorkshire, something which appears to have been happening with unprecedented frequency across the region ever since the major change which altered the historic Ridings in 1974 after Boundary Commission review.

This time it affects the North Yorkshire County Council, the seven large district authorities which were created within it (each covering an area bigger than some counties) and also the City of

York unitary authority.

The Government wants these districts made even larger, resulting in proposals for:
either
• One single-tier authority covering all seven districts of the 3,341 square miles of England's largest county, North Yorkshire, but not including the

York unitary authority
or
• As two halves adding York. One half would cover

Craven,

Harrogate,

Hambleton and
Richmondshire, the other would cover

Ryedale,

Scarborough,
Selby and also bring in the unitary authority of

York. Yorkshire's historic capital has had self-governance as a city in one form or another since ancient times but would become part of a much wider one-tier authority, a move overwhelming opposed by the present City of York council.

Government consultation on the changes was open until April 19, 2021 and consulation documents describing the proposed changes can still be found at this

GOV.UK - Open consultation webpage.

As a result of its proposed changes, the Government has deemed it necessary to postpone the democratic process for the existing councils from 2021 to elections in 2022.

It affects elections which were due to take place in 2021 for:
• North Yorkshire County Council
•

Craven District Council.


Latest information on Coronavirus in Yorkshire
• Latest step of easing of lockdown rules from Monday April 12.
• New infections now below 1 in 1,000 of population per week in all parts of Yorkshire.
• Information on vaccines. Vaccine programme currently open to Over-45s.
• Links to latest Covid-19 statistics and useful further information.

See our Covid-19 update page.



Covid-19 update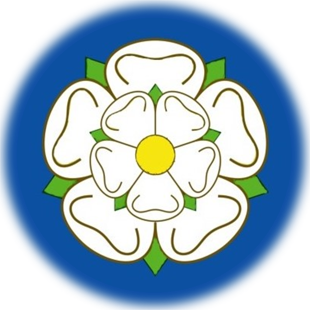 Do you know your Yorkshire?

Can you name the seven cities of Yorkshire?
Which were the first three to be recognised as cities?
For the answers see: Seven cities
---

How about the seven largest towns and cities of Yorkshire?
For the answer see: Largest towns and cities
---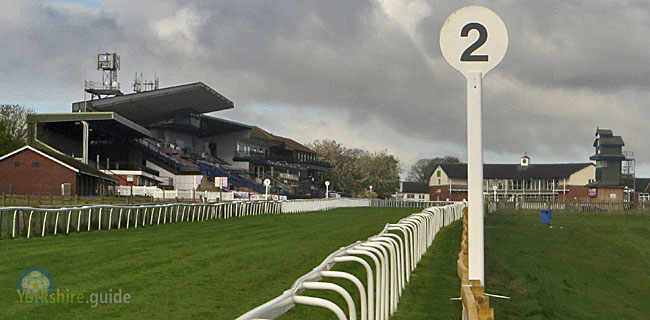 Where are the nine horse racecourses of Yorkshire?
Which of them stages the world's oldest classic race?
For the answers see: Racecourses
---

Which were the five highest-placed Yorkshire football teams in the 2019-20 season? End of season promotions and relegations saw which three Yorkshire teams moving in or out of the Championship?
To find the answers see: Yorkshire football
---

If a board game was to feature Yorkshire's four busiest railway stations, which would they be?
For the answer see: Railway stations
---

How many of Yorkshire's five highest mountains can you name?
For the answer see: Highest mountains
---

Where were the eight start and finish locations for the 2019 Tour de Yorkshire cycle races?
For the answer see: Tour de Yorkshire 2019
---

Based on district local authorities, where are the seven largest populations in Yorkshire?
For the answer see: Populations

On Ilkla Moor Baht 'at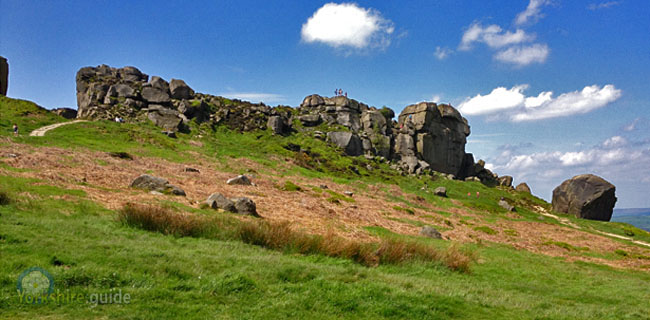 If you're from Yorkshire you will probably recognise our background picture as the Cow and Calf Rocks on Ilkley Moor, famous as the location of the Yorkshire dialect anthem "On Ilkla Moor Baht 'at". More on Ilkley.


Recent Yorkshire news topics
Minster commemoration : York prayers for Royal Family.

---
April 12 reopening : Big step in the return to Yorkshire attractions.

---
Bradford station site : Council plans to move station for faster rail service 7 minutes walk further away from centre.

---
Spring 2021 Budget : Yorkshire Freeports in Spring Budget.

---
Green Flag parks : High standards of Yorkshire parks and green spaces.

---
New airport terminal : Council backs Leeds Bradford Airport expansion plans.

---
News archive 2020: News from 2020.

---
News archive 2019: News from 2019.

---
News archive 2018: News from 2018.

---
News archive 2017: News from 2017.

---
Also in Yorkshire.guide
Home
Travel
Places to visit
Webcam
Map
Film locations
---