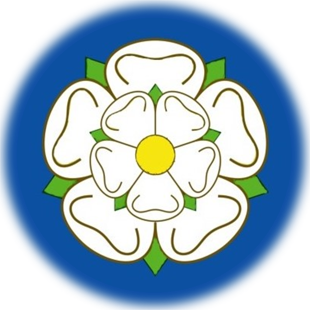 >
Yorkshire
A great place to start!
A big Yorkshire welcome to our expanding guide to the most scenically diverse region of the UK with Britain's favourite city at its heart.

Scroll down this page to get up to date with what is going on in Yorkshire and some of the newest additions to Yorkshire.guide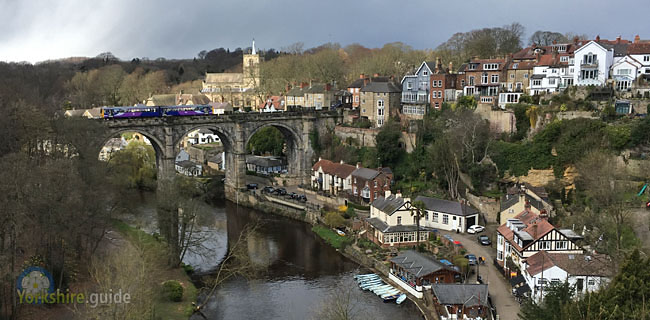 If you're new to Yorkshire see what it has to offer on our Introduction page.

---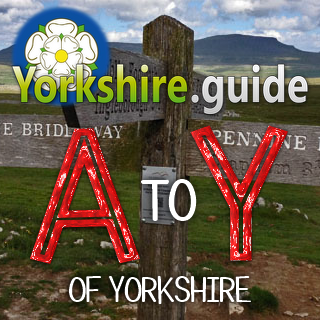 Our A to Y Gazetteer brings information about towns and cities and pinpoints villages on our unique Yorkshire map.

---

The Home button links you to the many other sections of Yorkshire.guide

---

And below, some of our newest items about Yorkshire issues and events in more detail .......


---
Visiting Yorkshire from EU countries?
The United Kingdom of Great Britain and Northern Ireland will be leaving the European Union at midnight Central European Time (11pm in the UK) this Friday (January 31) but we hope our European neighbours will still wish to visit the UK and there will always be a particularly warm welcome in Yorkshire.

The good news is that what you will need to enter the UK as a visitor from the EU will not change until at least 2021. After that time the Government has said it will phase out the use of national identity cards in place of a passport.

If bringing your car to Britain, drivers with a non-UK licence will still be able to drive in the UK, but you should carry an insurance green card or other valid proof of insurance.

You can find out more details at the Government's

GOV.UK Visiting the UK after Brexit webpages.


Government to take over Northern from March
Overcrowding of trains has been an issue Northern, the rail franchise operated by Arriva Rail North across Yorkshire and the North of England is set to be put back into public ownership from March 1, it has been officially announced.

Instead of it being operated by Sunderland-based Arriva, since 2010 a subsidiary of Deutsche Bahn which is owned by the German Government, it will be moved under the control of the so-called "Operator of Last Resort", run by the UK Department for Transport, which also took over the East Coast franchise as LNER in 2018.

Arriva Rail North had been awarded the Northern franchise by the UK Government in 2016 to run until 2025.

Northern continues to run Pacer trains into 2020, beyond their intended expiry date However, since taking over the franchise there has been widespread criticism of the company for overcrowding and delays, problems with new timetables, the strike at the company over train guards which involved well over 40 strike days between 2018 and 2019, and recently its 1980s trains.

Northern is still awaiting delivery of some of its new fleet from Spanish company CAF. Among its large ageing fleet of 1980s trains, it continues to operate bus-based Pacer trains beyond the original withdrawal deadline. Other 1980s trains continue to be refurbished for future life.

Transport Minister Grant Shapps said in a written statement in January: "Passengers in the north have had to put up with unacceptable services for too long. We understand how frustrating this has been for people and we are taking action to make sure that performance improves."

In his further statement today, announcing that the Government would take over services from March 1, he added: "This is a new beginning for Northern, but it is only a beginning. Northern's network is huge and complex, some of the things which are wrong are not going to be quick or easy to put right. Nonetheless, I am determined that Northern passengers see real and tangible improvements across the network as soon as possible."

"The roll out of new trains that's already begun under Northern will continue and Pacers will be banished very soon on the western side of the Pennines. In Yorkshire, Pacers will be gone by the spring and next year, we will move electric trains from elsewhere on the network to the north, boosting capacity for commuters into Manchester and Leeds."

Chris Burchell, Arriva managing director for UK Trains said today: "We had a clear vision for the Northern franchise that would better connect the cities of the North with more frequent, reliable and modern services and unlock economic growth. It was clear however that, largely because of external factors, the franchise plan had become undeliverable. A new plan is needed that will secure the future for Northern train services. As such, we understand Government's decision today."

A refurbished Class 150 Sprinter train, part of Yorkshire's proud train-building heritage of the 1980s, runs on in the region were it was born Recognising the hard work of the 6,000-strong team at Northern, he said: "Despite the challenges, the team has introduced brand new trains onto the network for the first time in a generation. They have introduced more than 2,000 extra services per week, refurbished trains and stations, and created hundreds of new customer-facing jobs as part of a £600 million investment programme for the North."

Arriva Rail North say passengers, employees and suppliers can expect operations to continue during the transfer period.



The Government has this week announced funding it is putting towards rail projects in the North.

In Yorkshire there is £250,000 for Middlesbrough station, to be matched by the Tees Valley Combined Authority. The aim is for the station to accommodate more, and longer, trains. Nearly 1.3 million passengers a year use the station.



See also Pacers in 2020.


Northern Powerhouse Rail - What's the plan?
As the government continues to determine what should happen about the HS2 rail project, one arm of which would link a few parts of Yorkshire to Birmingham and London, it is worth taking a look at what is happening about the other great northern rail project Northern Powerhouse Rail.

Last week, Government watchdog the National Audit Office confirmed the view that there are significant challenges to the HS2 railway delivering value for taxpayers, saying it was over budget and behind schedule because the Department for Transport, HS2 Ltd and wider government have underestimated its complexity and risk.

Will the same criticisms eventually be levelled at the government and the Northern Powerhouse Rail project?

Read 'Northern Powerhouse Rail - What's the plan?' at our NPR page.

For information on HS2 see the HS2 latest page.



NPR



Village has earliest of celebrations of end of winter
The Imbolc Fire Festival in 2018 Marsden Whatever the weather, the West Yorkshire Pennine village of Marsden near the edge of the Peak District National Park around 7 miles from Huddersfield, will make an early start to heralding in the spring at its Imbolc Fire Festival this Saturday (February 1).

Imbolc is one of the earliest of events celebrating the end of winter and features a Celtic-style fire festival with a fire show in which the Green Man fights off Jack Frost. A lantern parade is held before the big show, starting in the village and ending near the Standedge Visitor Centre at Tunnel End, the end of the country's longest, highest and deepest canal tunnel.

The festival, held every two years, usually draws in a major crowd to the village and, without a huge amount of car parking space, travel to the event by train or bus is usually a good idea. The lantern parade starts at 7pm near to Marsden railway station in the old station goods yard.

More details can be found at this

Marsden Imbolc Fire Festival social media page.


2020 Tour de Yorkshire routes announced
Halifax will again host the start of the final day Barnsley Beverley Skipton will host the start of Day 2 and see riders pass through on Day 4 Huddersfield Leeds Redcar is included in the Tour de Yorkshire for the first time as the Day 1 finish. Leyburn Routes of the 2020 Tour de Yorkshire have been announced with the first day set to see the men's race cyclists riding along much of the Yorkshire coast.

Day 1 on Thursday April 30 will start in East Riding county town Beverley and finish in Yorkshire's most northern seaside town Redcar.

The stage will take riders through Hornsea, Bridlington, Flamborough and Filey. Riders navigate around the edge of Scarborough via Cayton, East Ayton and Scalby before heading via Robin Hood's Bay, Whitby, Sandsend, Staithes and Saltburn-by-the-Sea to Redcar.

Day 2 on Friday May 1 will provide a long ride around the Yorkshire Dales for both the men and women on their stages from Skipton to Leyburn in North Yorkshire.

The ride will leave Skipton via Gargrave and Long Preston to Settle then continue through Stainforth, Horton in Ribblesdale, Ribblehead, Hawes, Muker, Gunnerside, Reeth and Grinton before taking routes across Bellerby Moor and Barden Moor and through rural areas to the edge of Patrick Brompton, taking an eastern approach via Constable Burton to reach Leyburn.

Day 3 on Saturday May 2 will head into some hilly Pennine moorland on a route from Barnsley in South Yorkshire to Huddersfield in West Yorkshire. This provides the third stage for the men and the final second stage for the women.

The route takes cyclists from Barnsley via Stainborough, Hood Green, Oxspring, Penistone, Thurlstone and Millhouse Green then over to Holmfirth. From there it's via Meltham, Marsden, Slaithwaite and Ripponden then to Sowerby Bridge and Hebden Bridge, where the rides will loop to the edge of Todmorden and back to Hebden Bridge before heading towards its nothernmost point at Oxenhope in the Worth Valley. After Queensbury, the ride skirts the edge of Halifax before heading via Southowram, Brighouse and Rastrick to Huddersfield.

Day 4 on Sunday May 3 the route will start and finish in West Yorkshire. The start and finish points for the final day of the men's race are again Halifax and Leeds.

The race rides out into the Yorkshire Dales and Nidderdale with a 'figure 8' route which sees the ride pass through Skipton and twice through Pateley Bridge, reaching as far north as Masham.

Also on the route from Halifax is Haworth, Oakworth, Sutton-in-Craven and Crosshills. After Skipton the route passes through Embsay, Burnsall, Appletreewick and via Greenhow Hill to Pateley Bridge. The loop from Pateley Bridge includes Lofthouse, Healey, Masham, Grewelthorpe and Kirkby Malzeard returning down the hill at Pateley Bridge. After going back up Greenhow Hill, the route heads towards Blubberhouses, Ilkley, Menston and Otley, then taking the Otley Old Road up Otley Chevin to head towards Leeds. The final section into Leeds is via Cookridge, West Park, Kirkstall, Armley and Burley Road.

Huddersfield, Leyburn, Redcar and Skipton will be hosting a finish or start for the first time this year.

More information can be found on the official

Tour de Yorkshire website.


Yorkshire has big part to play in Rugby League World Cup
Huddersfield, birthplace of Rugby League Elland Road, Leeds, will hold a semi-final Bramall Lane, Sheffield Riverside Stadium, Middlesbrough Headingley Stadium, Leeds The draw took place on Thursday January 16 for the Rugby League World Cup next year and Yorkshire stadiums will play a big part in the event.

The draw saw Samoa, France and Greece placed against England in Group A of the men's competition. In the women's competition, Papua New Guinea, Canada and Brazil are in England's group and in the wheelchair competition, Australia, Spain and Norway face England.

Games will be held in Doncaster, Huddersfield, Hull, Leeds, Middlesbrough, Sheffield and York.

Huddersfield, the birthplace of Rugby League, and the KCOM Stadium in Hull will host men's quarter-final matches.

Elland Road, in Leeds, will host a men's semi-final, the other being held at The Emirates Stadium, in London, before the finals of both men's and women's competitions at Old Trafford, in Manchester.

Doncaster will host three men's group games; Bramall Lane in Sheffield and the Riverside Stadium, Middlesbrough will each host one and Headingley Stadium in Leeds will have three men's games and two women's games, including the opening England women's game. There will be more women's action in York where The Community Stadium will host a group game and both women's semi-finals.


New plan for Leeds Bradford Airport terminal
Leeds Bradford Airport at Yeadon Leeds Bradford Airport at Yeadon in West Yorkshire has announced a fresh plan for a new terminal building in place of its earlier proposals.

The new plan will propose an environmentally efficient three-storey terminal building on a new site within the airport boundary. The airport claims its more efficient and sustainable design would enable it to meet its target of net zero carbon emissions from airport operations by 2023.

The new building would offer improved shopping, restaurants and bars and better access. Its planned location is near the site of what is currently long-term parking at the eastern side of the airport and nearer to the proposed rail link. The Leeds to Harrogate railway runs just below ground in Bramhope Tunnel just half-a-mile from the new building.

If the plan is approved, the airport is aiming to start work before the end of 2020 to complete the terminal in early-2023. The new plan is due to be submitted to Leeds City Council in the Spring,


2020 map updates under way
We've started our 2020 programme of updating our unique Yorkshire.guide Map of Yorkshire, including even more details than ever before.

Camping and caravan sites are among tourist information which will show more clearly on the updated maps.

We have already updated maps along the Yorkshire coast, including extra detail maps of all the main seaside destinations.

Wensleydale in the Yorkshire Dales has also been given the new update, which will soon be rolled out across other areas in the coming weeks.



Map



Add your event to our diary
Are you organising a major event in Yorkshire?
Let us know about it on our new easier to use events diary page.



Events diary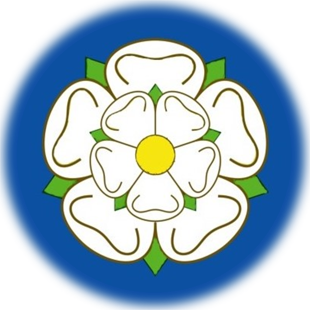 Do you know your Yorkshire?

Can you name the seven cities of Yorkshire?
Which were the first three to be recognised as cities?
For the answers see: Seven cities
---

How about the seven largest towns and cities of Yorkshire?
For the answer see: Largest towns and cities
---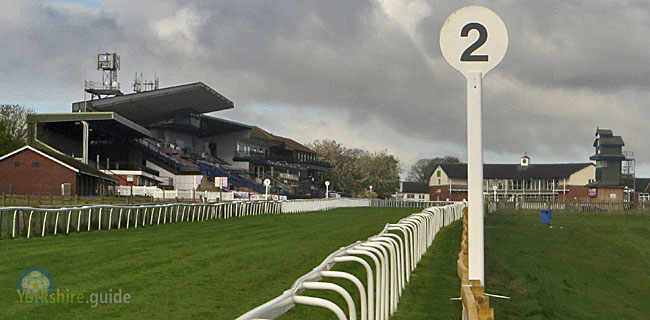 Where are the nine horse racecourses of Yorkshire?
Which of them stages the world's oldest classic race?
For the answers see: Racecourses
---

Which were the five highest-placed Yorkshire football teams in the 2018-19 season? End of season promotions and relegations saw which four Yorkshire teams moving in or out of the Championship?
To find the answers see: Yorkshire football
---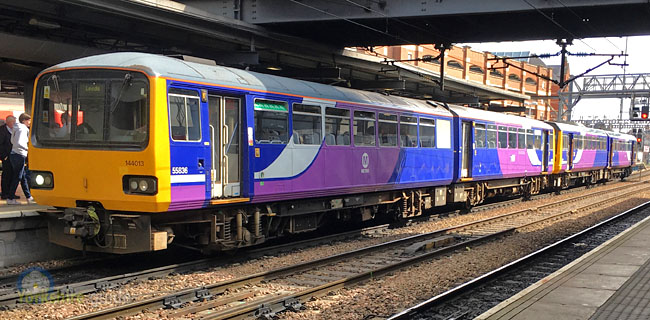 If a board game was to feature Yorkshire's four busiest railway stations, which would they be?
For the answer see: Railway stations
---

How many of Yorkshire's five highest mountains can you name?
For the answer see: Highest mountains
---

Where were the eight start and finish locations for the 2019 Tour de Yorkshire cycle races?
For the answer see: Tour de Yorkshire 2019
---

Based on district local authorities, where are the seven largest populations in Yorkshire?
For the answer see: Populations

On Ilkla Moor Baht 'at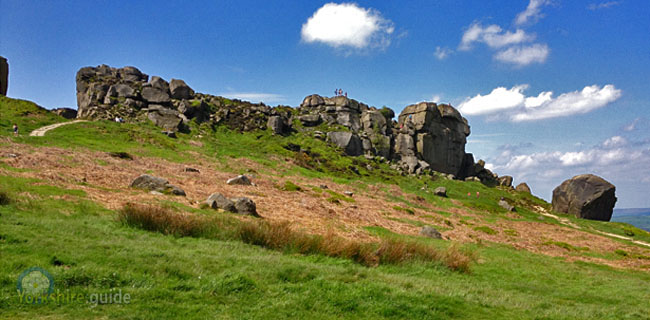 If you're from Yorkshire you will probably recognise our background picture as the Cow and Calf Rocks on Ilkley Moor, famous as the location of the Yorkshire dialect anthem "On Ilkla Moor Baht 'at". More on Ilkley.


Recent Yorkshire news topics
Archived:
---
Pacers in 2020: Northern continues to operate bus-based trains of the 1980s beyond their expiry date.

---
News archive 2019: News from 2019.

---
News archive 2018: News from 2018.

---
News archive 2017: News from 2017.

---
Also in Yorkshire.guide
Home
Travel
Places to visit
Webcam
Map
Film locations
---