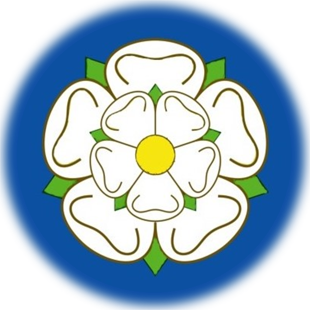 >
Yorkshire
A great place to start!
A big Yorkshire welcome to our expanding guide to the most scenically diverse region of the UK with Britain's favourite city at its heart.

Scroll down this page to get up to date with what is going on in Yorkshire and some of the newest additions to Yorkshire.guide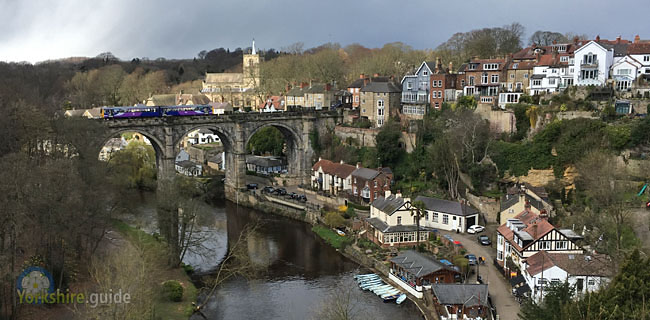 If you're new to Yorkshire see what it has to offer on our Introduction page.

---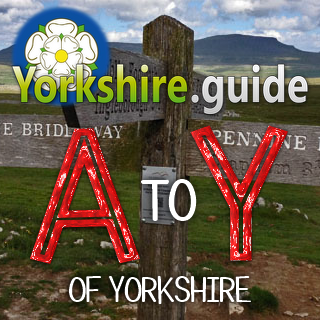 Our A to Y Gazetteer brings information about towns and cities and pinpoints villages on our unique Yorkshire map.

---

The Home button links you to the many other sections of Yorkshire.guide

---

And below, some of our newest items about Yorkshire issues and events in more detail .......


---
Flood warnings after more rain
There is a third consecutive weekend of flood warnings on rivers in Yorkshire this Saturday morning (February 22) after heavy and persistent overnight rain.

Warnings were issued for several stretches of the River Wharfe between Burnsall and Pool in Wharfedale in North and West Yorkshire.

The level of the River Ure near Masham in North Yorkshire was expected to reach up to 5 metres by 6am this morning and there is also a flood warning there for Swinney Beck.

Other expected trouble spots in North Yorkshire include the River Ribble at Settle, Kettlewell Beck at Kettlewell and River Aire at Gargrave.

In West Yorkshire there is a flood warning on the River Calder where the area around Luddenden Foot faces the earliest risk. There is also a River Calder flood warning at The Strands, downstream of Horbury Bridge.

The River Ouse in York which had started to fall from its mid-week flood level is expected to rise again and flood defences there are in operation, including the River Foss barrier.

Earby Beck at Earby also has a flood warning.

There were sea flood warnings for the South Bay at Scarborough in North Yorkshire, for the high tide in the early hours of Saturday morning.

Latest Government Flood Information Service warnings can be found at

Flood warnings.


Eight-day Viking festival in York
A previous Jorvik Viking Festival Voyages of the Vikings is the theme of this year's eight-day Jorvik Viking Festival, a city-wide celebration in York of its 9th-century occupiers.

Living history events will be taking place throughout the 36th annual festival which started on Saturday February 15 and runs through this weekend to Sunday February 23.

Stormy weather has led to more indoor events than usual, but during the eight days there is the chance to experience Viking-age crafts, sword-fighting and a banquet and hear seafaring tales. There are also living history encampments, talks and tours and family events.




York



Rhubarb week starts year for Yorkshire foodies
Wakefield city centre will host a variety of food and drink stalls this weekend Rhubarb The city's former Market Hall is showing what a forced rhubarb shed is like With locally-picked British-grown food in increasing demand, what better way to start the food festival calendar in Yorkshire than the Wakefield Rhubarb Festival.

The festival has been extended to a full week this year, from Monday (February 17) until Sunday (February 23). Leading up to the usual big weekend this weekend, the city's former Market Hall has been turned into a forced rhubarb shed exhibit and rhubarb activity zone.

The West Yorkshire city is famed for being part of mysterious Rhubarb Triangle, a small area of the county known as the principal growing area for Yorkshire forced rhubarb, grown early in the season in darkened sheds.

The festival will also be showing off other Yorkshire food and drink products with a rhubarb inspiration, together with food and drink market stalls, cookery demostrations and live music.

The Wakefield event is the first of many food and drink festivals held across Yorkshire through the spring and summer and into the autumn. With so many lovers of good food in Yorkshire there's always a high demand for the latest produce from the region and most weekends have some celebration of Yorkshire's food and drink produce going on in at least one of its many towns and cities.



Wakefield



Seaside fun begins at Coastival
Scarborough Spa Free family fun at the seaside begins this weekend when the two-day Coastival event is held at Scarborough Spa in the North Yorkshire town.

Held on Saturday and Sunday at The Spa in the South Bay, planned highlights include a chance to learn Brazilian and flamenco dancing, carnival drumming, cardboard engineering, music, crafts, storytelling and drama workshops for 4 to 7 and 8 to 11 age groups.


More information at this Coastival social media page.
Scarborough
Last Tango In Halifax returns with new series
Halifax Although possibly not one of the more prominent showings of Yorkshire among its huge list of television and film location accolades, the region is once again in the TV spotlight as the drama "Last Tango In Halifax" returns to our screens for a four-part series 5 starting on Sunday night (February 23, 9pm) on BBC1.

The series, created by Huddersfield-born writer Sally Wainwright, does feature the occasional scene in and around the Calder Valley and West Yorkshire town of its title, but there are also many interior scenes and location shooting elsewhere, including at the wrong side of the Pennines!

The series last appeared as two Christmas episodes in 2016 when the Shibden Mill Inn near Halifax, Hebden Bridge Co-op and an aerial view of Halifax were among locations seen.

Find out more on our Film locations page.



Film locations



Town Hall stage attracts talented performers
Huddersfield Town Hall is the venue of the Mrs Sunderland Festival One of the most prestigious music, speech and drama competitions in the North of England reaches its finale at a West Yorkshire town hall on Saturday (February 22).

The Huddersfield Mrs Sunderland Festival 2020 is held at Huddersfield Town Hall and on Saturday the choir classes and Last Night of the Festival concert are held there.

In addition to a huge range of classes for singing and instrumental talent, there have been reading, poetry and drama events, workshops and concerts over 10 days.

The competition, first held in 1889, was launched as a tribute to talented Brighouse-born soprano soloist Susannah Sunderland, using funds raised at her golden wedding anniversary concert a year earlier.

More information at the festival website:

Mrs Sunderland Festival
Huddersfield
Trans-Pennine trains affected by Sunday engineering
Trains will provide a faster link from Sheffield to Huddersfield on a long diversion to Manchester Rail engineering work will cause changes to TransPennine Express (TPE) rail journeys between Doncaster, Sheffield and Manchester this Sunday (February 23).

Network Rail will be replacing track and ballast on part of the usual cross-Pennine route between Sheffield and Manchester via the Derbyshire Dales.

TPE will run from Cleethorpes in North East Lincolnshire to Doncaster as usual, but will not be operating services between Doncaster and Sheffield. Other operators will continue to operate this route. A special timetable of services will operate between Sheffield and Manchester Piccadilly on a diverted route via Huddersfield which will operate as an express to Huddersfield then as a stopping service to Manchester. Passengers for Manchester Airport will need to change at Manchester Piccadilly.

A spin-off of the diversion, however, is that it does create a faster service between Sheffield and Huddersfield. Although still a considerable time for a crow-fly distance of 23 miles, the time of 52 to 61 minutes between Sheffield and Huddersfield is an improvement when compared to 74-minute journeys on the Northern stopping trains via Barnsley, Penistone and Denby Dale. Northern's Penistone Line trains, providing a valuable service at many village stops, will continue to operate their usual Sunday service.

Passengers are advised to check their journeys as some overnight and early morning TPE services are already earmarked for bus replacements in the timetable and there are also changes to a small number of other journeys.


Visiting Yorkshire from EU countries?
The United Kingdom of Great Britain and Northern Ireland left the European Union on January 31, but we hope our European neighbours will still wish to visit the UK and there will always be a particularly warm welcome in Yorkshire.

The good news is that what you will need to enter the UK as a visitor from the EU will not change until at least 2021. After that time the Government has said it will phase out the use of national identity cards in place of a passport.

If bringing your car to Britain, drivers with a non-UK licence will still be able to drive in the UK, but you should carry an insurance green card or other valid proof of insurance.

You can find out more details at the Government's

GOV.UK Visiting the UK after Brexit webpages.


Yorkshire's super resorts and beaches
Saltburn-by-the-Sea joined Whitby in gaining a 2019 Blue Flag award Yorkshire's super resorts and seaside villages continued to have a huge number of Seaside Award winning beaches in 2019 while two beaches at Saltburn-by-the-Sea and Whitby also met the stringent criteria of the international Blue Flag Award.

Whitby also has an international Blue Flag The 2020 award results are not likely to be known until May, but Yorkshire has always set a high seaside standard with 16 beaches on the Yorkshire coast having won Keep Britain Tidy Seaside Awards in 2019.

Find out more about Yorkshire's coastal destinations on our Seaside page.



Seaside
Yorkshire.guide/seaside
New pages for Yorkshire Dales villages
Burnsall Arncliffe Two picturesque Yorkshire Dales villages, Arncliffe and Burnsall are among the latest to be given their own distinct pages at Yorkshire.guide

If you visit these pages regularly you can bookmark them as
Yorkshire.guide/Arncliffe
Yorkshire.guide/Burnsall

You will find many other Yorkshire cities, towns and villages in our Yorkshire A to Y Gazetteer.


2020 Tour de Yorkshire routes
Halifax will again host the start of the final day Redcar is included in the Tour de Yorkshire for the first time as the Day 1 finish. Skipton will host the start of Day 2 and see riders pass through on Day 4 Routes of the 2020 Tour de Yorkshire have been announced with the first day on April 30 set to see the men's race cyclists ride much of the Yorkshire coast on a route from Beverley to Redcar.

There are rides into the Yorkshire Dales and South Pennines on three more days of riding for the men with Day 2 featuring Skipton to Leyburn, Day 3 from Barnsley to Huddersfield and the final day on May 3 from Halifax to Leeds. The women's races are held on the second and third days of the event.

See full route details and links to further information on our Tour 2020 routes page.



Tour 2020 routes



Yorkshire has big part to play in Rugby League World Cup
Huddersfield, birthplace of Rugby League Elland Road, Leeds, will hold a semi-final Bramall Lane, Sheffield Riverside Stadium, Middlesbrough Headingley Stadium, Leeds The draw took place on Thursday January 16 for the Rugby League World Cup next year and Yorkshire stadiums will play a big part in the event.

See more at RL World Cup 2021


2020 map updates under way
We've started our 2020 programme of updating our unique Yorkshire.guide Map of Yorkshire, including even more details than ever before.

Camping and caravan sites are among tourist information which will show more clearly on the updated maps.

We have already updated maps along the Yorkshire coast, including extra detail maps of all the main seaside destinations.

Wensleydale in the Yorkshire Dales has also been given the new update, which will soon be rolled out across other areas in the coming weeks.



Map
Yorkshire.guide/map
Add your event to our diary
Are you organising a major event in Yorkshire?
Let us know about it on our new easier to use events diary page.



Events diary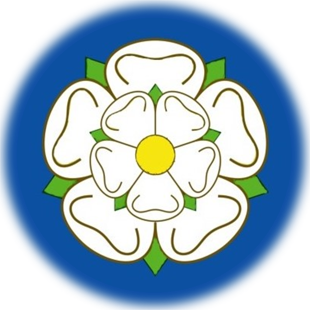 Do you know your Yorkshire?

Can you name the seven cities of Yorkshire?
Which were the first three to be recognised as cities?
For the answers see: Seven cities
---

How about the seven largest towns and cities of Yorkshire?
For the answer see: Largest towns and cities
---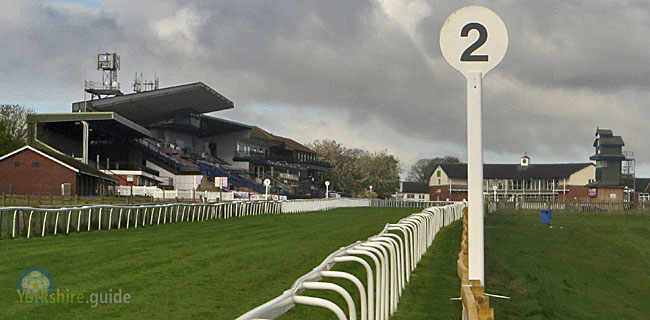 Where are the nine horse racecourses of Yorkshire?
Which of them stages the world's oldest classic race?
For the answers see: Racecourses
---

Which were the five highest-placed Yorkshire football teams in the 2018-19 season? End of season promotions and relegations saw which four Yorkshire teams moving in or out of the Championship?
To find the answers see: Yorkshire football
---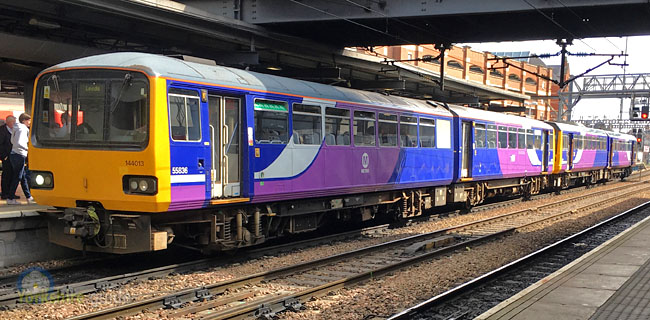 If a board game was to feature Yorkshire's four busiest railway stations, which would they be?
For the answer see: Railway stations
---

How many of Yorkshire's five highest mountains can you name?
For the answer see: Highest mountains
---

Where were the eight start and finish locations for the 2019 Tour de Yorkshire cycle races?
For the answer see: Tour de Yorkshire 2019
---

Based on district local authorities, where are the seven largest populations in Yorkshire?
For the answer see: Populations

On Ilkla Moor Baht 'at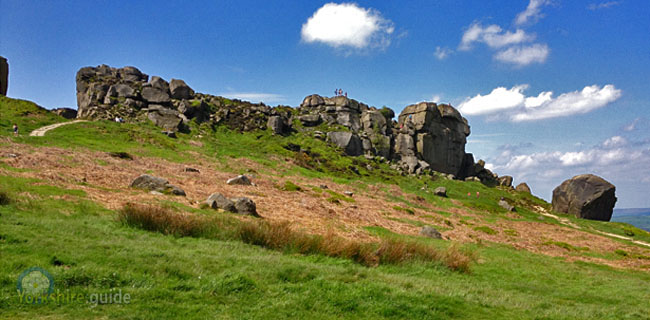 If you're from Yorkshire you will probably recognise our background picture as the Cow and Calf Rocks on Ilkley Moor, famous as the location of the Yorkshire dialect anthem "On Ilkla Moor Baht 'at". More on Ilkley.


Recent Yorkshire news topics
Storm Dennis: A menace, but Yorkshire escapes flooding repeat

---
HS2 green signal: First phase for HS2 but North now to consider 'integrated plan'.

---
Storm Ciara: High winds, flooding and overflowing reservoirs.

---
Northern rail franchise: Government to take over services from March.

---
New airport plan: Leeds Bradford Airport has plan for new terminal building in place of earlier proposals.

---
Archived:
Pacers in 2020: Northern continues to operate bus-based trains of the 1980s beyond their expiry date.

---
News archive 2019: News from 2019.

---
News archive 2018: News from 2018.

---
News archive 2017: News from 2017.

---
Also in Yorkshire.guide
Home
Travel
Places to visit
Webcam
Map
Film locations
---